Sabin Retirement Plan Services
Retirement Plans
With retirement plans the employee counseling experience matters—a lot. Because good experiences translate into desired tangible business results and happier employees that are better prepared for retirement.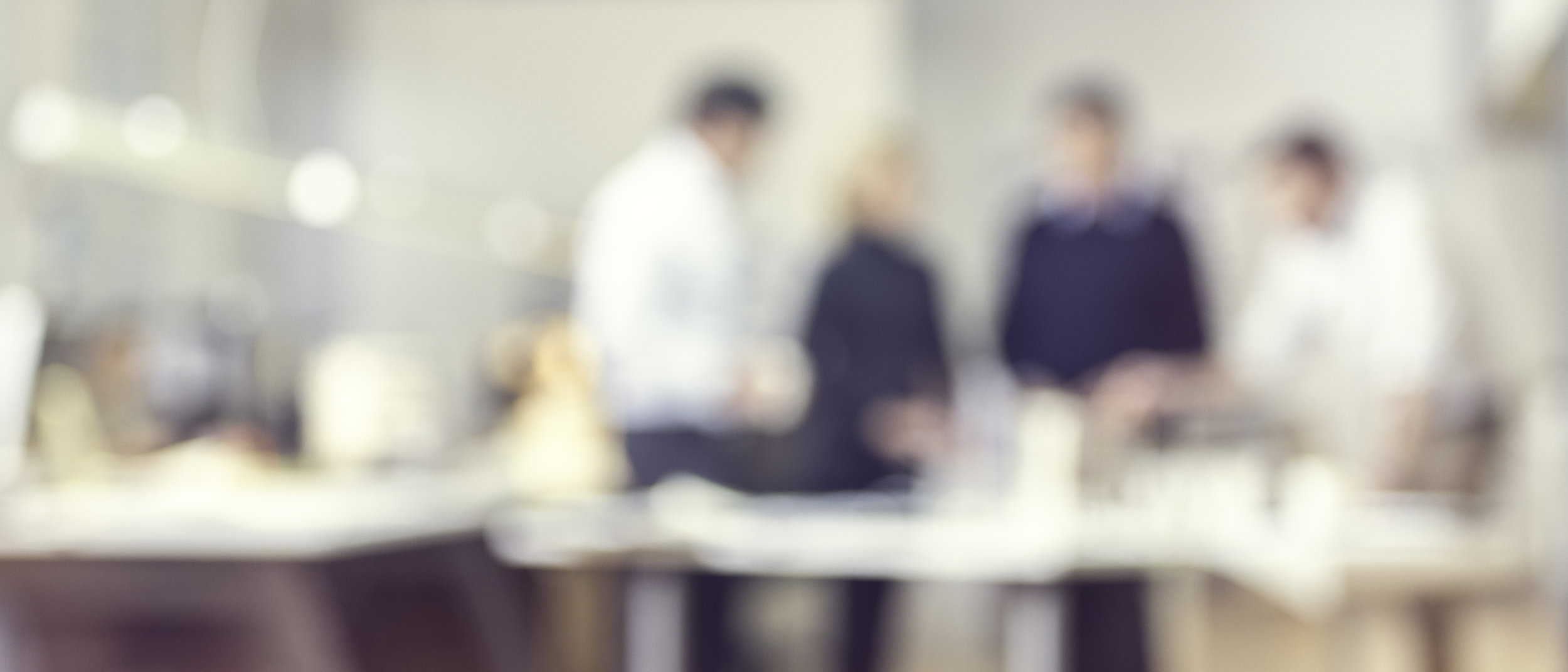 We're a local Registered Investment Adviser specialized in ERISA-covered retirement plans—a real plan expert, not a generalist advising plans as a sideline. We're dedicated to improving the health of small plans like yours and getting to know the sponsors for West Coast businesses. Sponsors and employees benefit from our constructive insights and help.
We are a retirement plan specialist
We specialize in ERISA-covered retirement plans. Unlike many advisors we're a real plan expert, not a generalist advising plans as a sideline.
Our understanding and value extends well beyond our formal co-fiduciary advisory role. While we work with sponsors and employees, we also collaborate and coordinate with the other plan provider team members, such as third-party administrators, custodians, record keepers, fund platforms and any other team members.
Having observed the positive difference we've made in the pre- and post-retirement lives of individuals and households over 30 years we realized that we could help even more people by advising retirement plans. So we followed our passion, launched Sabin Retirement Plan Services, and crafted the exceptional services and reliable processes we practice today. They serve the best interests and unique needs of employees, and address the full range of employee and household situations and challenges.
While we serve as the provider team "hub" and support sponsors by helping them to remain ERISA compliant in 9 ways, our primary mission is to get and keep employees on the road to retirement as follows:
Employing proven, reliable, and scalable processes

Ensuring employees understand the value of participation

Increasing participation and contribution levels

Providing one-on-one, household-focused counseling experiences that employees love

Providing carefully constructed, suitable investment choices monitored and managed over time

Reducing drags on asset growth potential (e.g. high plan costs, poor fund health, unsuitable allocation styles, etc.)

Helping employees to get "unstuck" from unmade decisions, and to make good investing, financial and life choices
In practical terms we deliver services in 5 key areas:
3(21) co-fiduciary investment advice

Sponsor support

Investment programming

Employee education & counseling

Provider team optimization

Provider team "hub" communication
We can relieve burdens and share liability risk
We want to be your fiduciary partner. In that role we can share some of your key burdens and risks as a sponsor.
We are a 3(21) advisor under ERISA. In short, that means we function as a plan co-fiduciary. We recommend the investment lineup and managed models offered to employees by your plan, but we don't exercise discretion to establish and change them. Rather, we require your review and approval. In essence, we deliver all of the value of our experience and expertise, but you maintain discretion, control, and legal liability.
A 3(21) co-fiduciary advisor is a great choice for sponsors that don't want to outsource the plan's investment liability to a 3(28) discretionary advisor. Most don't, because the sponsor would still bear the liability of selecting and monitoring the advisor.
As a 3(21) co-fiduciary investment advisor under ERISA, we employ proven, reliable processes to provide 8 key protections:
Align the plan and provider team with employee best interests

Ensure plan costs are transparent, reasonable, and compliant

Select, recommend and monitor investment lineups and construct managed models

Establish and maintain individual employee profiles

Provide advice and recommendations suitable to each employee

Document meeting outcomes and prudent process for the plan record

Draft realistic, supportable Investment Policy Statement, and monitor implementation

Share the sponsor's fiduciary liability risk in defined areas
Note: You are a sponsor plan fiduciary if you are a trustee or otherwise exercise discretionary authority over the management or disposition of the plan's assets (including approving advisor recommendations) and/or responsibility for the plan's administration in any of the following ways:
Have any discretionary authority or responsibility in the administration of the plan

Exercise any discretionary authority or control over the management of the plan's assets

Render investment advice for a fee or other compensation, direct or indirect, with respect to any moneys or other property of the plan, or have any authority or responsibility to do so
Fiduciary status is generally determined based on a person's function or duties as opposed to job title.
We make existing plans even better
We want to help you attract and retain high performing employees by helping you to improve the health and effectiveness of your retirement plan.
Some existing retirement plans are fully compliant and healthy as is. And that's fantastic. Other plans can be improved in many ways, even if they are already technically ERISA compliant. Every year sponsors invite us into conversations about their existing retirement plans. The engagements range from informal introductory dialogues, to our full Plan Review 360° program, to efficient implementation of plan improvements.
In agreement with the sponsor we and our team of experts typically explore one or more areas of the plan, such as:
Direct and indirect costs

Employee education and counseling programs

Investment choices and models

Investment related compliance matters

Plan design and administration related compliance

Participation and contributions

Employee retirement readiness
In visiting with hundreds of sponsors in person we've learned that many are unaware of fixable weaknesses and health issues that could put their employees at a disadvantage. In other cases the existing plan is less than optimized for all plan stakeholders (employees at all compensation levels, the sponsoring company or organization, and senior leadership). In other, more concerning cases trustees and other internal fiduciaries are unaware of compliance oversights for which they are personally at risk and liable.
Our engagements also confirm existing plan strengths, which is valuable as a prudent fiduciary process documented for the plan record. If improvements are deemed advisable after discussing results and making recommendations, our team implements material and meaningful improvements employing our proven, reliable processes.
The Department of Labor recommends that sponsors review their retirement plans at least every 2-3 years. Though in line with best practices many sponsors conduct annual reviews to ensure ongoing compliance, check alignment with business goals and employee best interests, and generally to ensure plan design optimization.
Simply put, we want to be a knowledgeable resource that sponsors, and those having internal plan responsibilities, can call upon anytime. So we're always thinking: "how can we help?"

In that spirit, please don't hesitate to reach out to us by phone or email anytime for any reason regarding your retirement plan. We'd be delighted to provide some objective perspective, help you navigate any aspect of your plan, better understand the roles of your current plan provider team, or assist with anything else of interest to you.
We'd be delighted to schedule an introductory conversation with you, or to be included in your next plan review or plan benchmarking effort. If nothing else, we can serve to help ensure the ongoing health of your 401K plan and existing provider relationship.
We deliver experiences that employees love
We employ an education and counseling approach that truly honors and respects not only each employee, but also each employee's household.
When it comes to education and counseling, the employee experience matters—a lot. Employee benefits are maximized, and sponsor plan objectives are met, when participants feel the experience is relevant, helpful and easy. In short, when it feels good. In turn, good experiences translate into desired tangible results.
On the surface, employee services offered by different advisors can sound the same. For example, so-called employee "one-on-ones" offered by one advisor or another might sound the same. But there are real value differences between the ways that advisors deliver their services. The differences lie deep, where passion, chemistry, and education and counseling practices determine both value to employees and tangible long-term business results.
Here are some of the reasons why employees love our education and counseling program—and why we get tangible results:
Individual employee profiles: we establish individual profiles for each employee/employee household as the basis for our unique, powerful one-one-one employee counseling and financial wellness program

Holistic, whole household focus: we adhere to a holistic approach, taking care to understand each employee's goals, risk temperature and investment suitability, family situation, spending habits, savings and debt, insurance needs, estate planning, and legal entanglements—holistic counseling is a best practice supported by research

Tackle life decisions beyond work: employees live a life beyond work, we're available at no cost to help with any decision

Independent, and private: we're always available in person, we call our own service program shots, our leaders are also our counselors, and we won't sell out to larger advisory network—because that would compromise the employee experience

Passion, and a process to help: we're passionate about our work, we specialized in retirement plans, and we crafted our reliable processes based on 30 years of making a positive difference in the lives of individual and households

Good chemistry, good results: we just like people and people like us, if something matters to an employee then it matters to us, we're not pushy or condescending—employees engage with folks they like, and that gets results

Keeping it simple, stupid: we follow the KISS principle because employees don't want to be dazzled by expertise or complexity, they just want some private help, understanding, good advice, and practical help—so we listen, ask questions, speak plainly, practice empathy and good humor, and educate just the right amount

Helpful ideas...and more ideas: we emphasize practical help to get employees "un-stuck" from pressing un-made decisions, and we have lots of ideas and experience to share on just about any subject an employee could bring up
We build strong investment lineups and managed models
We believe the nature of a retirement plan investment program matters a great deal, especially in three critical areas:
First, it determines whether the plan will remain 404(c) compliance in 4 ways to release fiduciaries of participant-directed plans from professional and personal investment loss liability

Second, it determines whether and how well account portfolios can be constructed to suit the full range of plan participant situations, objectives, and risk tolerances—suitability being a key fiduciary duty

Third, it determines the participant's ongoing risk and volatility experience ("the ride"), ongoing total returns, and, in conjunction with participant contributions, long-term account growth
When working with a plan for the first time we review and assess the existing investments (e.g. the choices, suitability, ratings, management, strategies, performance, fund expenses, etc.). If advisable, and with sponsor approval, we select and recommend changes addressing the three critical areas above in line with the plan Investment Policy Statement. Typically, we would also add our custom managed allocation style models to make it as easy as possible for participants to choose suitable portfolios.
Ongoing, we monitor the investment lineup and managed models, refining them when necessary based on fund health as well as other factors such as market and macro-economic conditions. For example, when passing through a period of rising interest rates it may be in the best interests of participants to add income fund choices having low interest rates sensitivity. The less sensitive funds would be available and advantageous for any portfolio or model holding a mix of growth and income securities.
Our monitored and managed allocation style models help employees to get and stay invested, help ensure retirement readiness, and nurture good counseling experiences. A few quick facts about our models:
Performance monitored weekly, adjusted over time as necessary

Constructed from full investment lineup choices (addressing style, fund strategies and sets, position sizes, risk profiles)

Typically 5-7 growth and income allocation styles suitable to a range of participants risk and return objectives

Performance results & volatility back-tested 10+ years, along with dollar growth and annualized returns results

Typically include "sustainability" models for participants concerned with environmental, social, and governance issues
We help assemble the right provider team
We're happy to work with your current plan provider team. However, if a change is advisable for any reason we can help improve your plan by recommending a better fit.
As a fiduciary advisor to ERISA-covered plans we make it our business to be familiar with the range of custodians/fund platforms, record keepers and TPAs, and to understand the differences between them that matter for your plan.
We are an independent Registered Investment Advisor, so we are not beholden to any one provider. Rather, we work with a menu of top-rated choices, including those below that we are proud to work with:
American Funds: unbundled (record keeping-only) RecordkeeperDirect program is a good startup plan option

Empower Retirement: second largest retirement services company, focused on creating better employee experiences

Fidelity Investments: $1 million minimum/no startups, trusted name, great employee services and friendly technology

OneAmerica: Fortune 1,000 delivering boutique experience, no retail business, tax-exempt plan expertise, local service teams

Vanguard: one of the world's largest investment companies, pricing best for 16+ participants, famously low-cost funds

And more...
"When employees candidly tell the sponsor's CEO that they didn't know what they had been missing before we became the plan advisor we know we're making a big difference in employee's lives."
/ allen woodard, vice president /